Hi, I'm Isabell a freelance illustrator from Duisburg, Germany who lives and works in Leipzig. Welcome to my bright world of chunky characters, where every day is a colorful party and you're invited!
Let's work together on something great!
If you would like to get in contact regarding any projects or enquiries please get in touch at: info@isabellaltmaier.de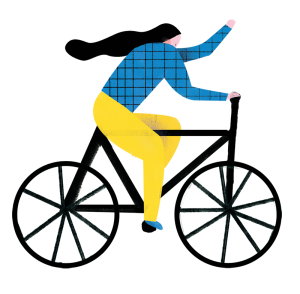 SELECTED EXHIBITIONS
Ratzefummel Magazin Release #3
Oct 20,  2018
Razufa, Leipzig
Designers' Open
Oct 28  2018
Tapetenwerk, Leipzig
Creative Jam Leipzig
Sept 20  2018
WERK2- Kulturfabrik, Leipzig
FIJUK #004
Sept 8  2018
Tapetenwerk, Leipzig
ILLU18
May 3 – 6 2018
Michael Horbach Stiftung, Cologne
PARCOURS
Feb 3 – 5 2017 MSD, Muenster
HIN & WEG
Jan 20 – 22 2017 Wandergalerie, Essen
TOURISTEN IM REGEN #05
Sept 2016 Museum für Lackkunst, Muenster
EDUCATION
2012-2017 BA Design
MSD Muenster School of Design, Muenster
All images and content on this website are copyright by Isabell Altmaier, if not otherwise stated.
All commercial use is prohibited. For non-commercial use, please feel free to reblog linking to the original content on this website.